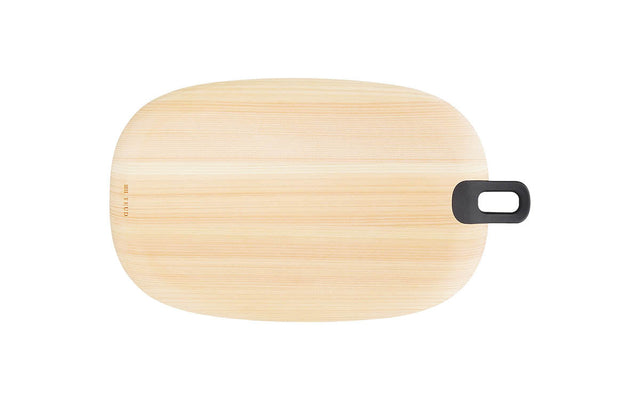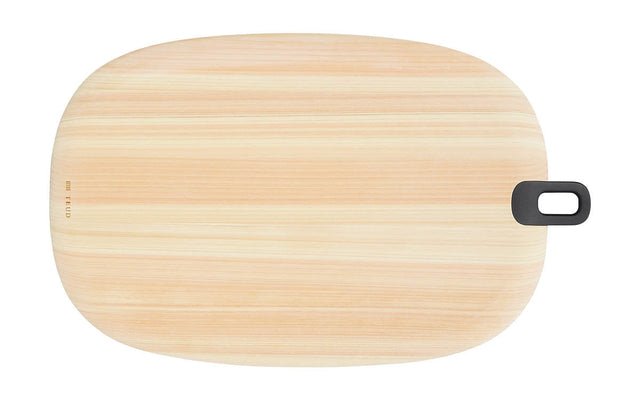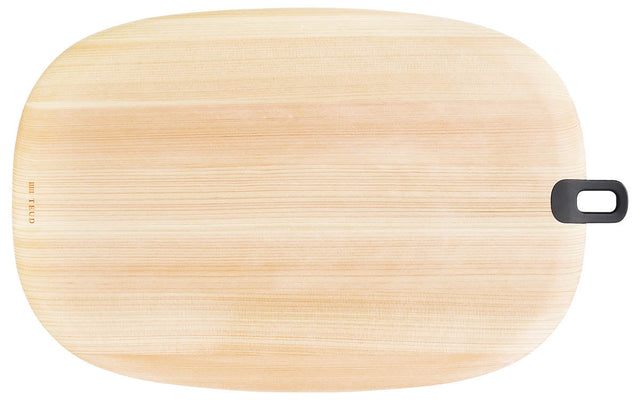 by TEUD
TEUD HINOKI Cutting Board
shipping costs / delivery time / availability
The shipping costs as well as the delivery time of available products will be communicated to you at checkout depending on your delivery location (country). See also the information on our "Shipping costs and delivery" page.
If "sold out" products are listed in the category "Announced", they will be available again in our shop within 3 to 6 weeks.
You can enquire about the availability of all other products marked "sold out" with us. Please feel free to contact us via the contact form or by phone.
Description
A HINOKI cutting board is considered the highest quality cutting board in Japan. The rounded design of the TEUD cutting boards makes it easier to handle and allows for particularly good draining. The medium hardness of HINOKI ensures that the blade of the knife is not damaged.

The cutting boards from TEUD are silicone-coated in an additional work step to increase the water-repellent effect and durability of the HINOIKI cutting board. The silicone coating penetrates about 1.5mm to 2mm into the fibrous part of the wood and cannot be removed in any way. Even damage to the surface by cutting will not affect the coating effect unless it reaches the depth mentioned above.

The elastomer resin hook can be easily removed, allowing hygienic cleaning in this area as well.

Dimensions
Size S / 310 (280)mm x 180mm x 18mm
Size M / 390 (360)mm x 240mm x 18mm
Size L / 450 (420)mm x 280mm x 18mm

Material
Body: HINOKI (surface silicone coated)
Hook: Elastomer resin

Colour:
natural

About HINOKI: "HINOKI" (jap. 檜, 桧) is the Japanese name for a cypress tree. This wood is cultivated in Japan as a precious wood and has been used for many hundreds of years for the construction of palaces, temples and shrines. Even the oldest Japanese wooden building, the HORYUJI temple, was built from HINOKI, the king of Japanese trees.HINOKI, this "sacred" wood, grows very slowly and thus gets its beautiful straight grain and its delicate, elegant pink colour. It is rot-proof, resistant to fungi and the essential oils of HINOKI have a very pleasant scent. A fragrance that is usually perceived as a light scent of citrus fruits. Especially when used in the kitchen, for example as a cutting board or as tableware, its antibacterial, germ-reducing properties are appreciated.