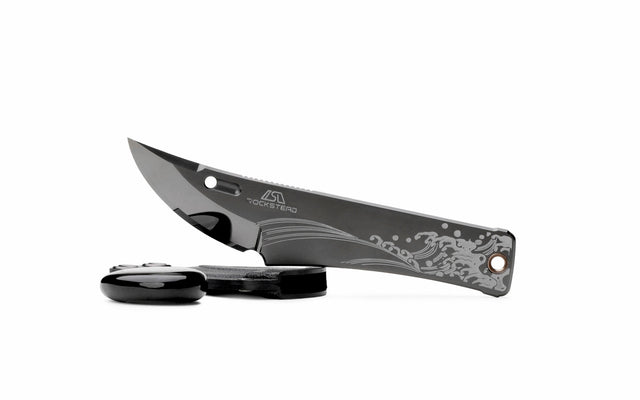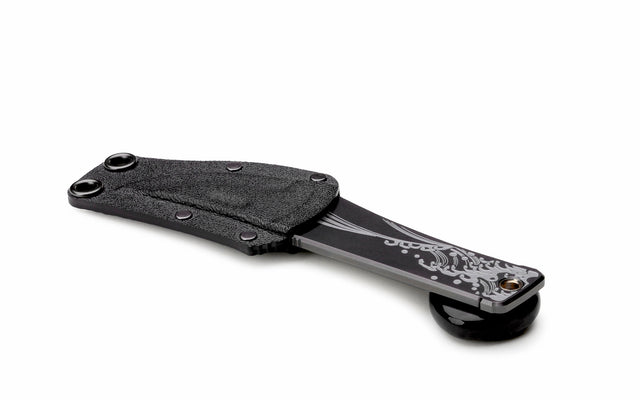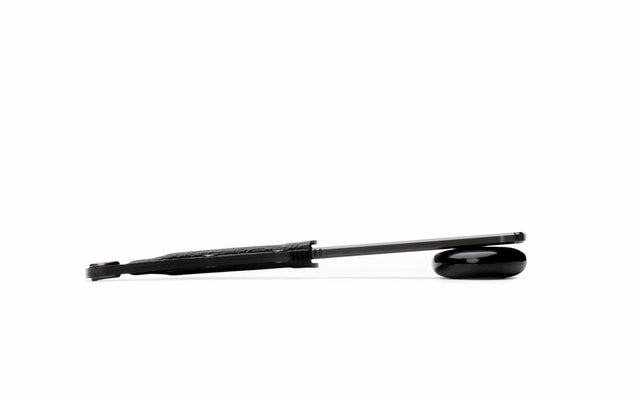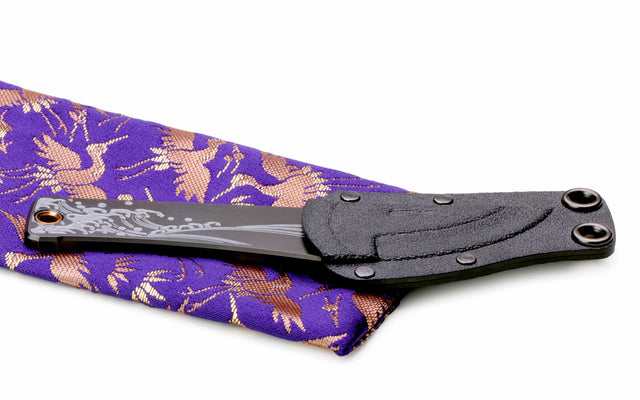 shipping costs / delivery time / availability
The shipping costs as well as the delivery time of available products will be communicated to you at checkout depending on your delivery location (country). See also the information on our "Shipping costs and delivery" page.
If "sold out" products are listed in the category "Announced", they will be available again in our shop within 3 to 6 weeks.
You can enquire about the availability of all other products marked "sold out" with us. Please feel free to contact us via the contact form or by phone.
Description
The CHOU is the neck knife from ROCKSTEAD. Its design is based on the Japanese sword lance, the Naginata. Although the effective length of its cutting edge is only approx. 50mm, it can be used for a wide range of cutting tasks due to its above-average sharpness and edge retention. It is a small, practical lightweight that can be carried inconspicuously and yet is always ready to hand. A loyal companion of a very special kind. The CHOU Wave is adorned with the engraving of a stylised wave.

Specification
Total length: 120mm
Blade length: 45mm
Weight: 57g
Blade geometry: SHINOGIZUKURI
Blade steel: YXR-7, hardness: approx. HRc 65
Blade coating: DLC
Engraving: stylised wave
Knife sheath: Kydex

Scope of delivery: Kydex knife sheath, cloth pouch, specification sheet, warranty declaration.