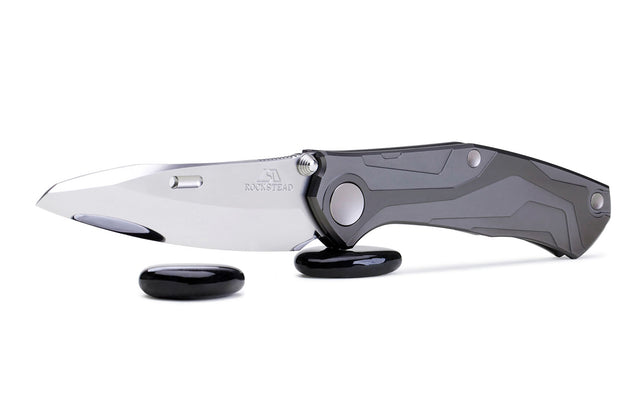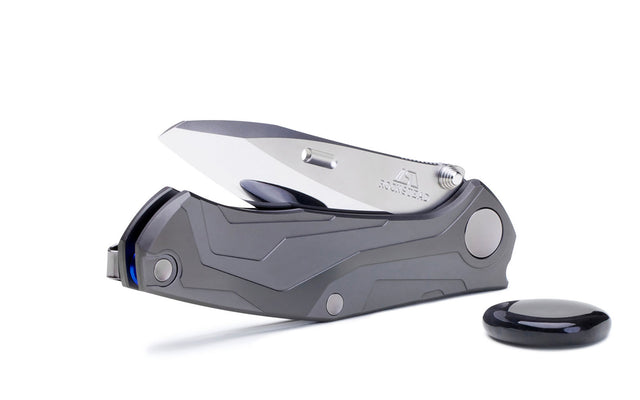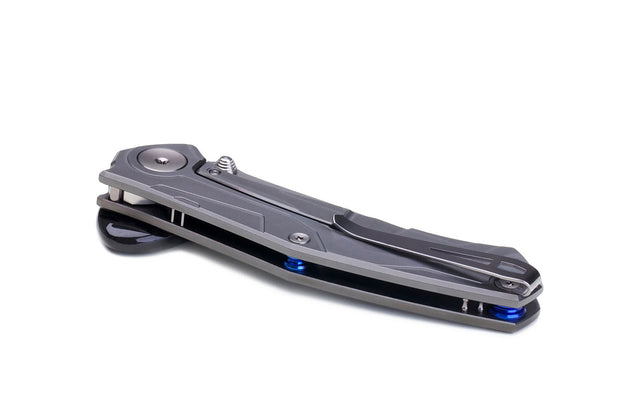 shipping costs / delivery time / availability
The shipping costs as well as the delivery time of available products will be communicated to you at checkout depending on your delivery location (country). See also the information on our "Shipping costs and delivery" page.
If "sold out" products are listed in the category "Announced", they will be available again in our shop within 3 to 6 weeks.
You can enquire about the availability of all other products marked "sold out" with us. Please feel free to contact us via the contact form or by phone.
Description
The SHUN-ZDP was created in collaboration with the Russian designer Dmitry Sinkevich. In Dmitry Sinkevich's often bold and innovative designs, it is clear that he always sees a knife as both a tool and an object of art. Clear lines and asymmetrically running planes characterise the SHUN's titanium handle scales. Typical of Dmitry Sinkevich's designs is the shape of the handle, which promises an excellent grip. The special design of the laminated blade of the SHUN fits harmoniously into the overall concept of this folder. With an overall length of 230mm, the SHUN is a lightweight at only 158 grams.
Note: The SHUN-ZDP was only produced by ROCKSTEAD for a short time in a limited edition.

Specification

Overall length: 230mm
Blade length: 105mm
Weight: 158g
Blade geometry: HONZUKURI (convex)
Blade thicknesses: 3,7 mm
Blade steel: ZDP-189 clad by VG-10, hardness: approx. HRc 67 / approx. HRc 62
handle material: titanium, DLC coated
Scope of delivery: cherry wood box, specification sheet, warranty declaration.