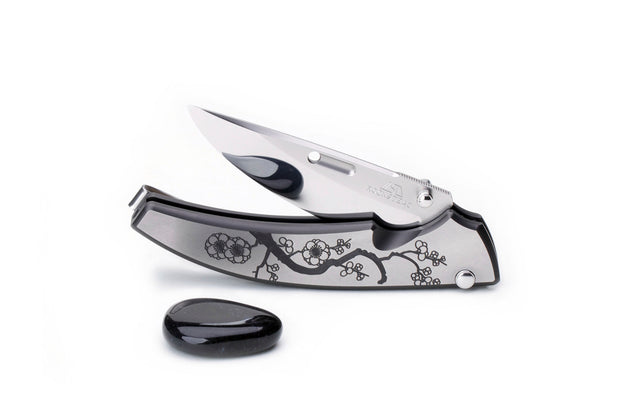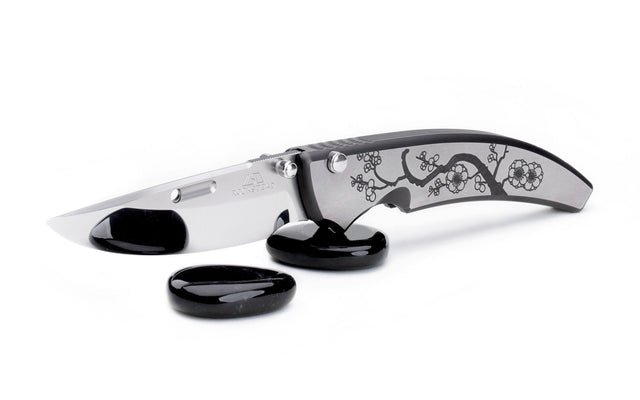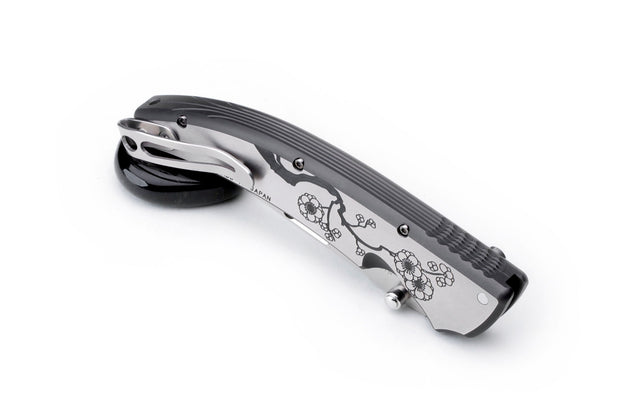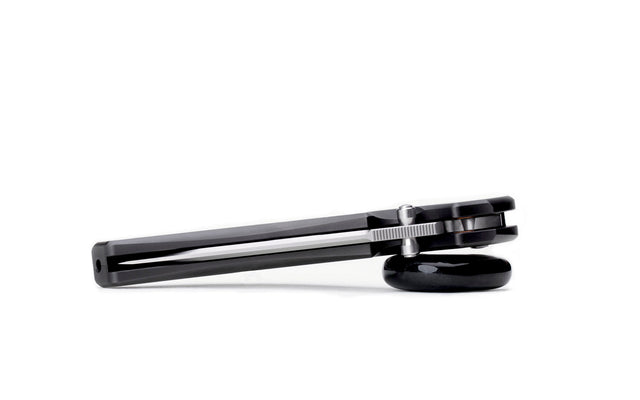 shipping costs / delivery time / availability
The shipping costs as well as the delivery time of available products will be communicated to you at checkout depending on your delivery location (country). See also the information on our "Shipping costs and delivery" page.
If "sold out" products are listed in the category "Announced", they will be available again in our shop within 3 to 6 weeks.
You can enquire about the availability of all other products marked "sold out" with us. Please feel free to contact us via the contact form or by phone.
Description
The ROCKSTEAD SHU is a gentleman's knife from ROCKSTEAD. The design language of the elaborate, closed handle construction is clear and coherent down to the last detail. If it appears rather delicate at first glance, it quickly becomes clear how solid and compact it is when used. The SHU uses a very convenient button lock developed by ROCKSTEAD for locking.

Specification
Total length: 194mm
Blade length: 82mm
Weight: 100g
Blade geometry: HONZUKURI (convex)
Blade thickness: 3,2 mm
Blade steel: ZDP-189, hardness: approx. HRc 67
Handle material: titanium
Clip mountable

Scope of delivery: cherry wood box, clip, specification sheet, warranty declaration.