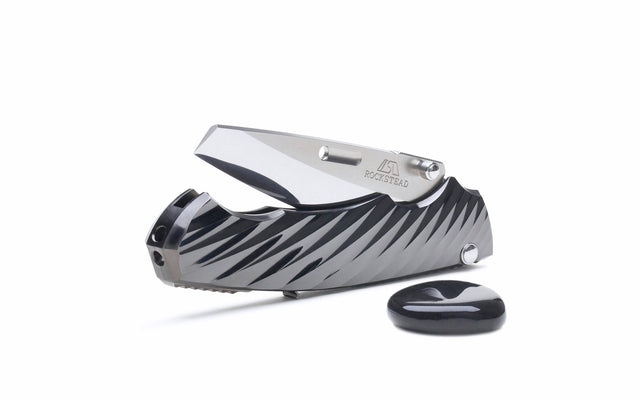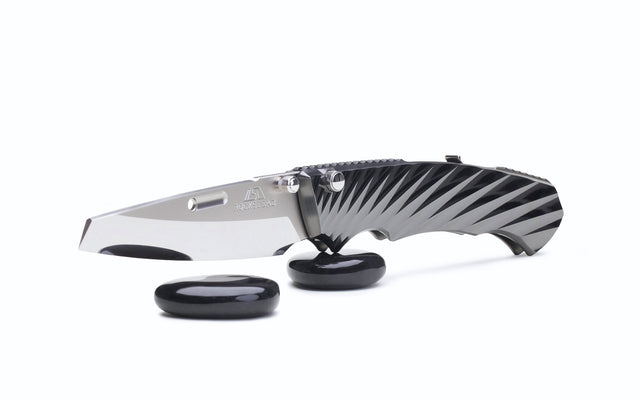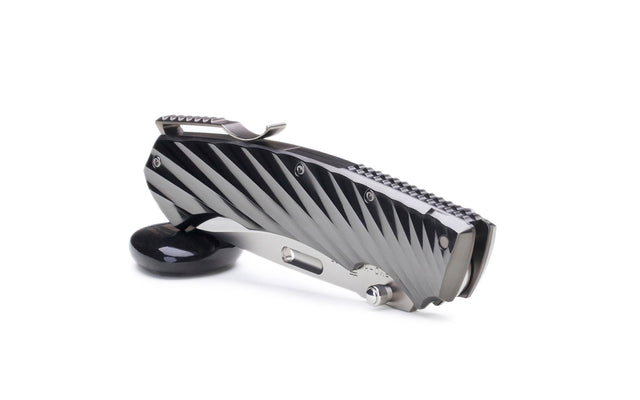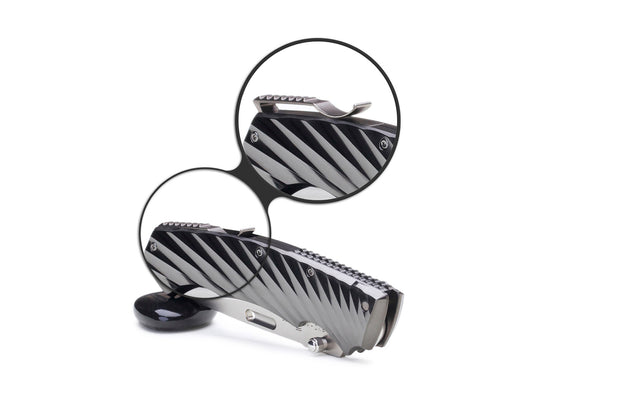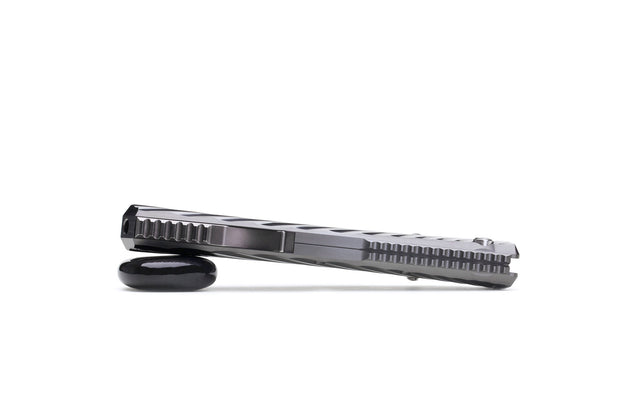 shipping costs / delivery time / availability
The shipping costs as well as the delivery time of available products will be communicated to you at checkout depending on your delivery location (country). See also the information on our "Shipping costs and delivery" page.
If "sold out" products are listed in the category "Announced", they will be available again in our shop within 3 to 6 weeks.
You can enquire about the availability of all other products marked "sold out" with us. Please feel free to contact us via the contact form or by phone.
Description

The ROCKSTEAD RYO-H-ZDP (BK) is another ROCKSTEAD gentleman's knife alongside the SHU model (SHU-C and SHU-CB) and the NEHAN.

With the HIGONOKAMI blade, ROCKSTEAD opted for a blade shape that is traditionally widespread in Japanese culture and is particularly suitable for many cutting tasks in everyday life. For example, it enables more comfortable sheathing on supports, as the knife can be guided almost horizontally when making precise cuts.

An outstanding feature of the RYO is the clip system developed by ROCKSTEAD ("concealed clip system"). The possibility of concealing the movable clip in the handle improves the hand position enormously when cutting. The elaborate, internal construction is extremely robust, ensures smooth movement of the clip and fixes it in its respective end positions. The slim design of the titanium handle scales, which taper in the middle, is reminiscent of the SHIN-Fumon produced in 2005, but appears much more elegant and harmonious in its lines.

Specification

Total length: 196mm
Blade length: 80mm
Weight: 124g
Blade geometry: HONZUKURI (convex)
Blade thickness: 3,2 mm
Blade steel: ZDP-189, hardness: approx. HRc 67
Handle material: Titanium, DLC coated
Clip: "concealed clip system
Scope of delivery: cherry wood box, specification sheet, warranty declaration.