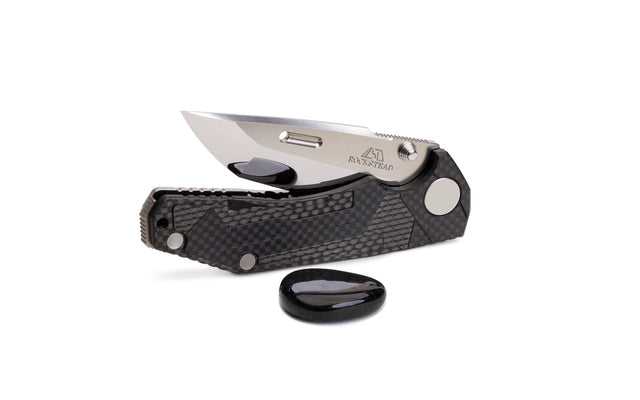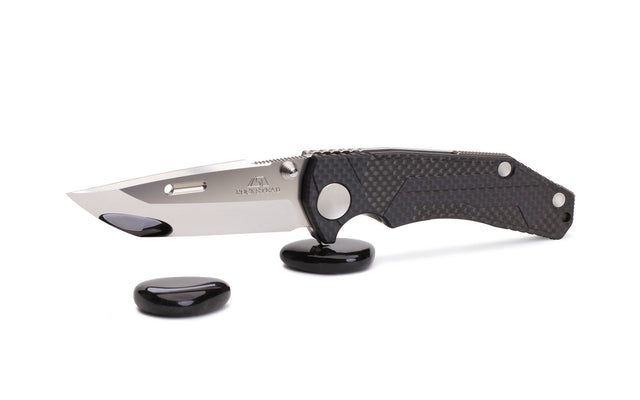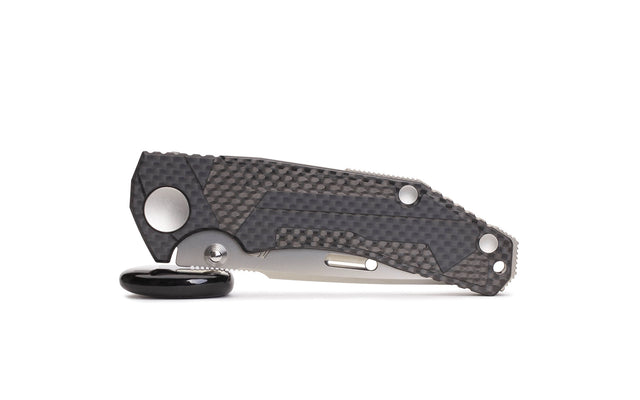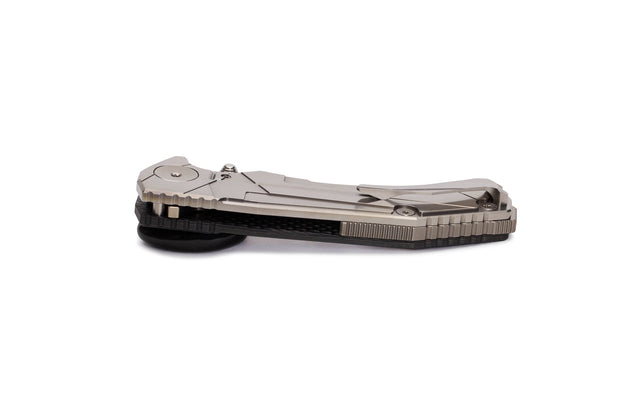 shipping costs / delivery time / availability
The shipping costs as well as the delivery time of available products will be communicated to you at checkout depending on your delivery location (country). See also the information on our "Shipping costs and delivery" page.
If "sold out" products are listed in the category "Announced", they will be available again in our shop within 3 to 6 weeks.
You can enquire about the availability of all other products marked "sold out" with us. Please feel free to contact us via the contact form or by phone.
Description
The ROCKSTEAD REN-ZDP is the second ROCKSTEAD folding knife model (after the SAI T-ZDP DP) with a "Tanto-Honzukuri" blade. There are only a few manufacturers who produce convex Tanto blades. The Tanto blade is probably unique because of its ROCKSTEAD typical mirror polish. The front of the handle of the ROCKSTEAD REN-ZDP is made of carbon, the back of titanium. The REN-ZDP is particularly light and very well balanced. The clip, which blends harmoniously into the design of the ROCKSTEAD REN, is also made of titanium.
Specification

Total length: 212mm
Blade length: 94mm
Weight: 124g
Blade geometry: TANTO-HONZUKURI (convex)
Blade thickness: 3,7 mm
Blade steel: ZDP-189, hardness: approx. HRc 67
Handle material: titanium, carbon
Clip: Titanium
Lock mechanism: Framelock
Scope of delivery: cherry wood box, specification sheet, warranty declaration.