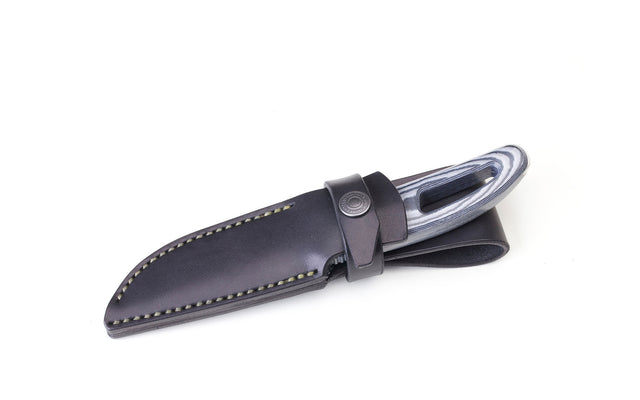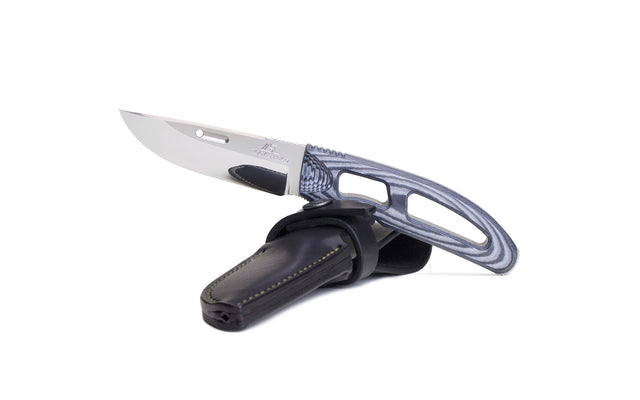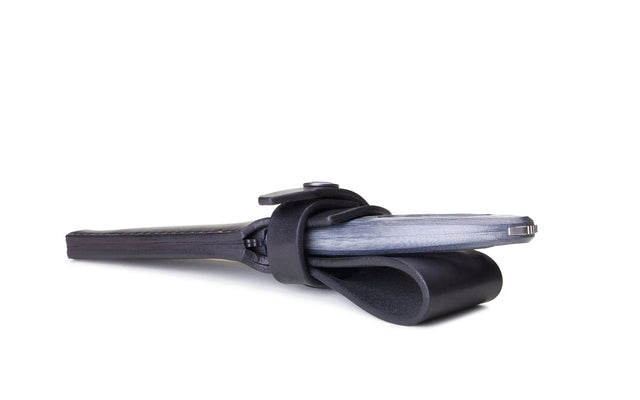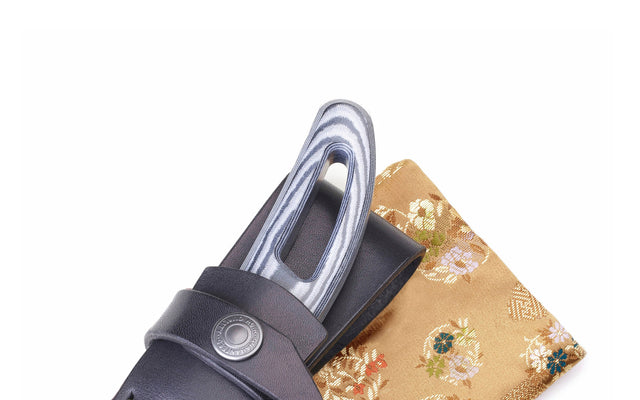 shipping costs / delivery time / availability
The shipping costs as well as the delivery time of available products will be communicated to you at checkout depending on your delivery location (country). See also the information on our "Shipping costs and delivery" page.
If "sold out" products are listed in the category "Announced", they will be available again in our shop within 3 to 6 weeks.
You can enquire about the availability of all other products marked "sold out" with us. Please feel free to contact us via the contact form or by phone.
Description
With the KEI, ROCKSTEAD has created an extremely handy and versatile small fixed blade knife. With a blade length of 90mm, it is extremely light, weighing only 103g. The well thought-out handle design of the ROCKSTEAD KEI-ZDP offers various storage options for the fingers of the gripping hand, right down to the thumb recesses on the side of the front part, which facilitate handling when making horizontal cuts.
Specification
Total length: 210mm
Weight: 103g
Blade geometry: HONZUKURI (convex)
Blade length: 90mm
Blade steel: ZDP-189, hardness: approx. HRc 67
Blade thickness: 3,3mm
Handle material: Micarta (Blue)

Sheath Material: Leather; inside Kydex : 200x48x20, Weight: 65g

Scope of delivery: knife sheath, cloth pouch, specification sheet, warranty declaration.