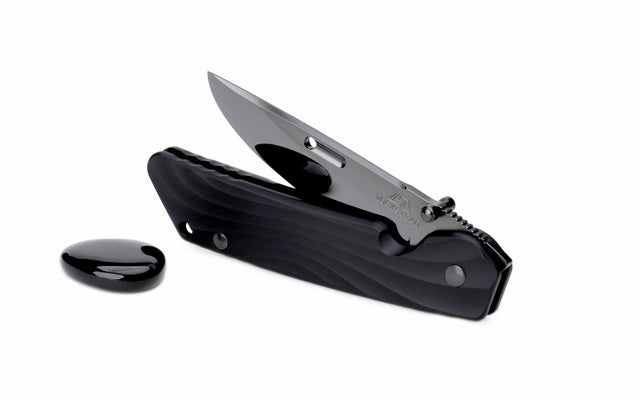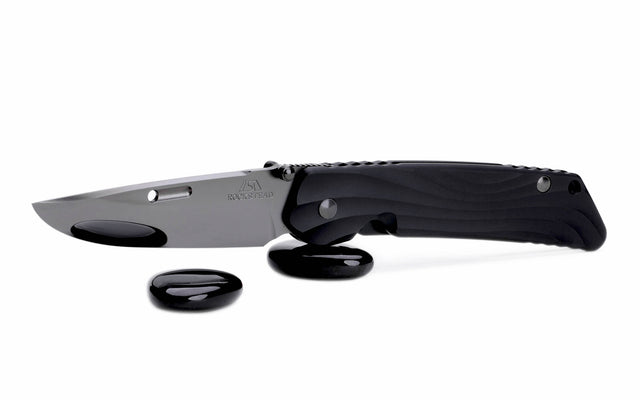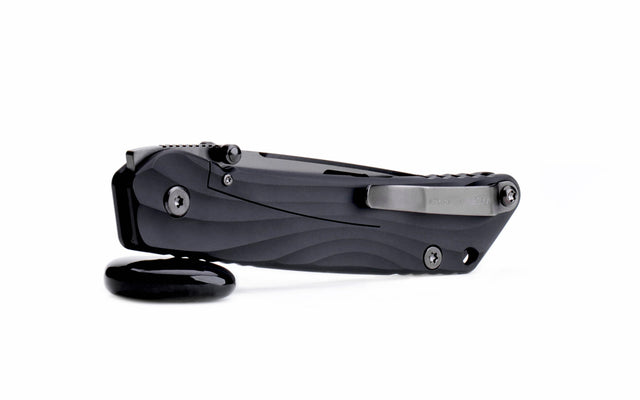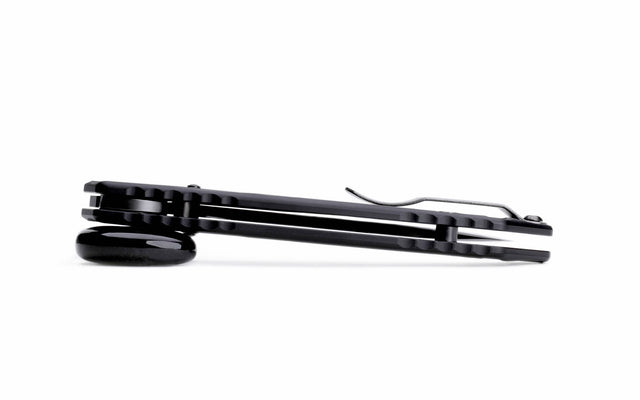 shipping costs / delivery time / availability
The shipping costs as well as the delivery time of available products will be communicated to you at checkout depending on your delivery location (country). See also the information on our "Shipping costs and delivery" page.
If "sold out" products are listed in the category "Announced", they will be available again in our shop within 3 to 6 weeks.
You can enquire about the availability of all other products marked "sold out" with us. Please feel free to contact us via the contact form or by phone.
Description
The ROCKSTEAD HIGO-JH-DLC is a solidly constructed, very robust multi-purpose knife. Its open construction with handle scales made of duraluminium ensures a low weight without compromising on stability. The size of the HIGO models promises good manageability even for more demanding cutting work. The blade length of 90mm makes it an ideal companion for fishing, camping or hunting. It can be quickly dismantled using the supplied key and easily cleaned when disassembled. The use of duraluminium as the material for the handles guarantees stability and durability. The liner is reinforced by a replaceable attachment made of hardened steel. Due to its wide range of uses, it is one of the most popular ROCKSTEAD knives.


Specification
Total length: 214mm
Blade length: 90mm
Weight: 104g
Blade geometry: HONZUKURI (convex)
Blade thickness: 3,2 mm
Blade steel: YXR-7
Blade coating: DLC, hardness: approx. HRc 65
Coating: DLC
Handle material: Duraluminium

Scope of delivery: cherry wood box, key for disassembly/assembly, specification sheet, warranty declaration.