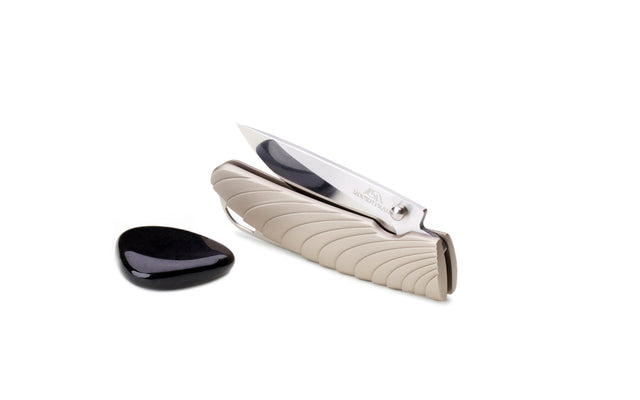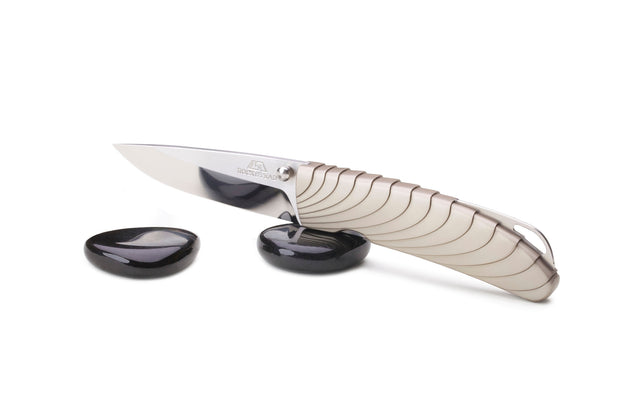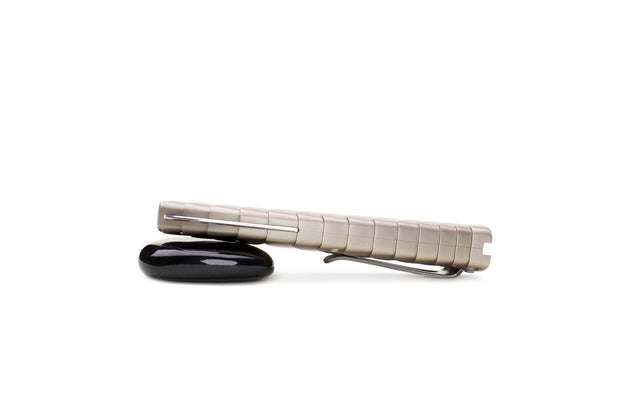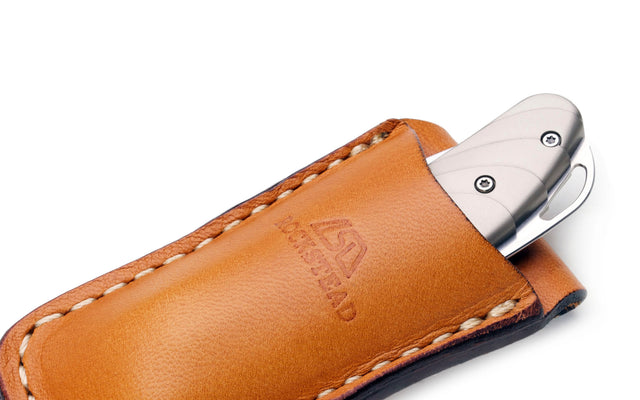 shipping costs / delivery time / availability
The shipping costs as well as the delivery time of available products will be communicated to you at checkout depending on your delivery location (country). See also the information on our "Shipping costs and delivery" page.
If "sold out" products are listed in the category "Announced", they will be available again in our shop within 3 to 6 weeks.
You can enquire about the availability of all other products marked "sold out" with us. Please feel free to contact us via the contact form or by phone.
Description
The NEHAN was designed by Koji Hara and manufactured by ROCKSTEAD. There were versions with scales made of aluminium, titanium and wood (ebony). These in turn differed in variants with liner lock and variants with button lock. The blade material was ZDP-189 with ATS-34 laminate. Some NEHAN were equipped with a Damascus blade. Like every "Koji Hara", the blade bears Koji Hara's logo, the Arapeima or Pirarucu and his signature. The closed handle construction also appears to be made of one piece. The design is certainly the most outstanding feature of the NEHAN. Although it appears very delicate, it makes an extremely robust impression in the hand and enables very comfortable and safe handling. The NEHAN is a perfect little gentleman's EDC with a unique design and outstanding cutting properties.


Specification
Total length: 145mm
Weight: 39g
Blade geometry: convex
Blade length: 64mm
Blade steel: ZDP-189 / ATS-34, hardness: approx. HRc 67 / approx. HRc 62
Blade thickness: 2.7 mm
handle material: aluminium
Thumb pin: one-sided

Sheath material: leather

Scope of delivery: Cherry wood box, specification sheet, leather sheath, paracord lanyard, warranty declaration.